Monduli is a smaller town located in an area around 30 kilometers away from Arusha town. The town itself is departed in Monduli Chini (means "down", the bigger and more urban part) and Monduli Juu (means "up", the smaller and more rural part of the town) and set at the hillside of a volcano.
In the center there is a gigantic caldera not as large as Ngorongoro but not less impressive. Monduli is Maasai land, the surrounding is marked by numerous Bomas, the housing of the Maasai, and the herdsmen that are grazing their cattle on the plains.
Among the travelers and safari goers Monduli is almost unknown and an excellent insider tip.
About an hour walking from Monduli Juu you find the small camp site with a view on the scenic crater. From here an experienced Maasai guide will take you on an expedition along the hillside and down to the crater plains.
TIME OF YEAR
Throughout the year
As Monduli is located outside any nature reserve borders and the hunting on wild animals is permitted here you need luck to encounter giraffes, zebras and other bigger animals that prefer to live in the protected areas of the National Parks. Rather a walking safari offers the opportunity to look after the details, to admire the unique flora, watching rare bird species or bush babies in the trees and joining the Maasai bringing their cattle down to the pasture.
The view on Mount Meru is overwhelming from here and in the morning you will have the chance to watch the sun rising behind Meru and the highest mountain of Africa, Kilimanjaro, which looks considerably smaller over the far distance.
Usually you will stay at Monduli for 2 or 3 days but concerning to your interests and schedule you can add as many days as you like. As Monduli is close to Arusha town and easily reachable it is also a perfect itinerary for volunteers or all those who stay at Arusha and wish a few days relaxing, cultural experience and adventure in the Tanzanian wilderness.
Relaxing and walking in the untouched surrounding of Monduli can also be a perfect step-in for your further safari to the big National Parks or a great ending.
Being on a visit at the Bomas the young Maasai will gladly perform their dances and singings and the women will proudly present their huts while the children will be shy and at the same time fascinated observing you from the distance. And maybe the father of all the children and husband of at least four wives will allow you to take a seat next to him.
Once per week there is a cattle market in Monduli Juu where you can watch the lively business around the best goats and cows in the village. In Monduli Chini there is a daily Maasai and food market which is not less colorful and interesting.
The nights will be spent at the camp fire, waiting for the cook's delicious food and listening to the stories that your Maasai guide will tell you.
Home stays
You are interested in experiencing African culture and daily life in a Tanzanian family? Why not living with them in the same house for a few days, weeks or even longer and sharing family life with them?
We offer home stays for any duration and purpose.
Whether you want to do a short stopover during your Safari, volunteering in social projects for a longer time or travel through the country without staying in "common" hotels, we cooperate with several families in Arusha who would love to welcome you at their home. The families are well chosen, trustworthy and staying in regular contact with us.
You can decide whether you want to stay in a big house with water and electricity and all European standards or if you prefer basic life in a house that is maybe smaller without tab water and luxury bed but therefore bucket shower, candles in the darkness and a life close to your family, your host brothers and sisters. With a home stay you will not only support the family and get to know African life, you will furthermore find friends for a lifetime!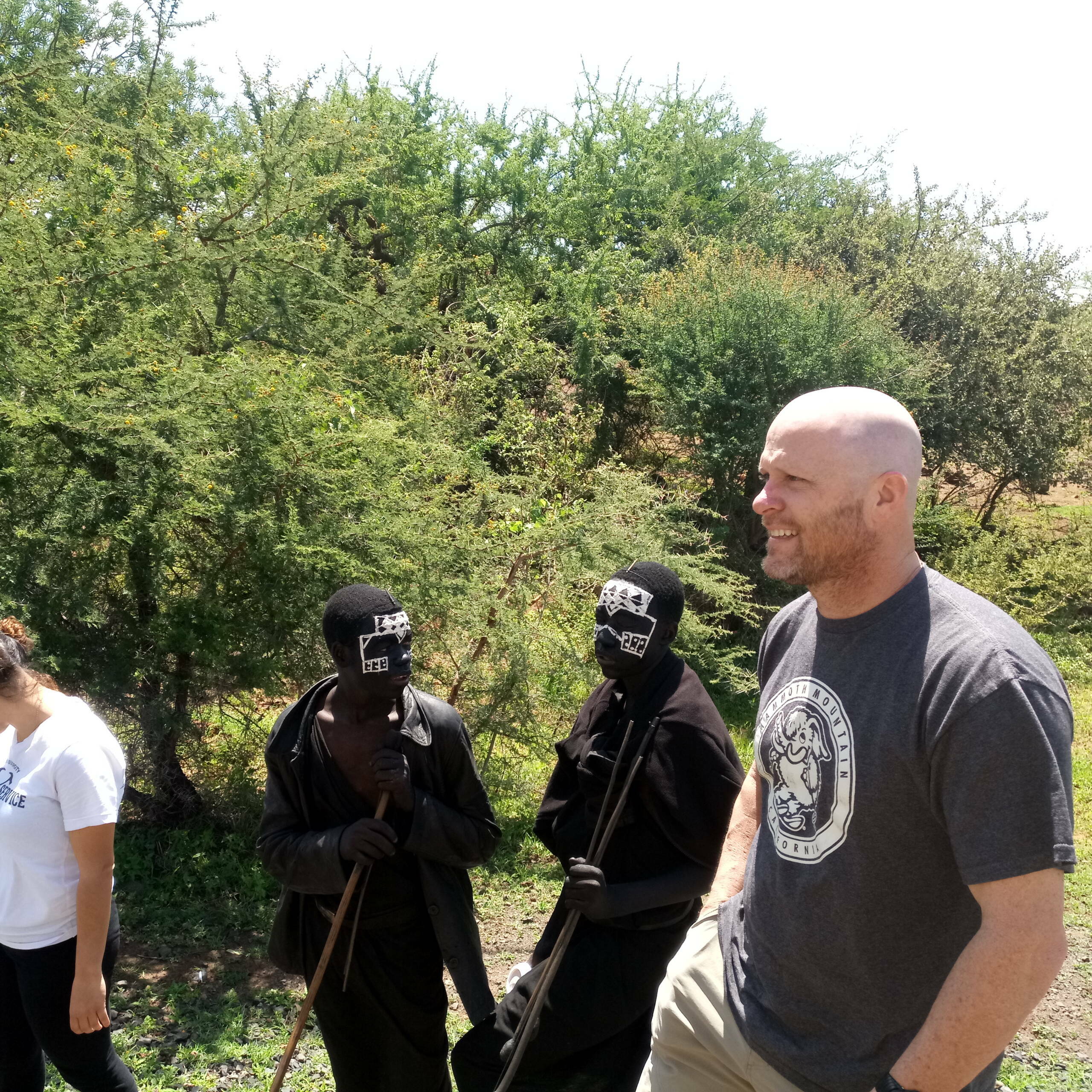 Tanzania Village Tour, Longido Ilkiding'a & Mulala 4 days. This Tanzania Village Tour will take you to visit Longido for walking and trekking for a …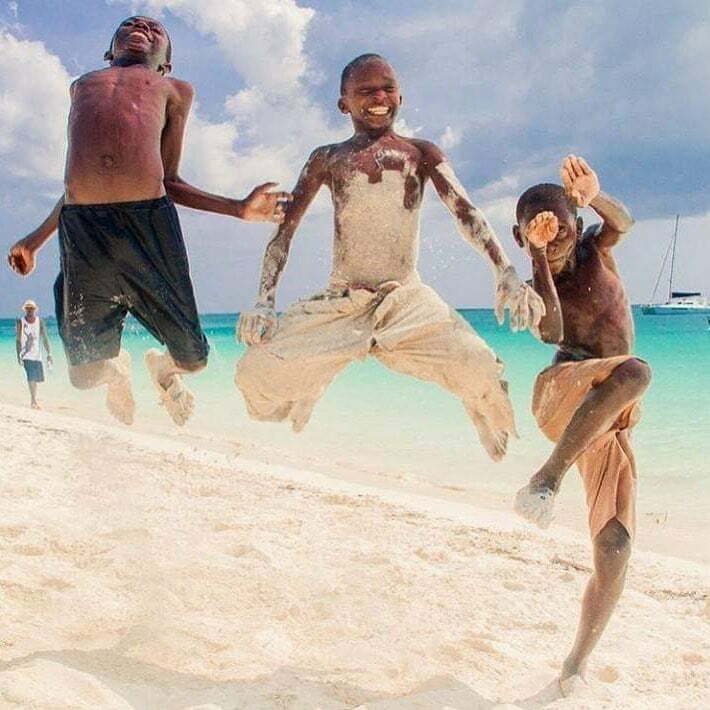 Bagamoyo  tour 5 days Tour has been updated from 3 to 5 days, it will take you to have a look and if possible purchase …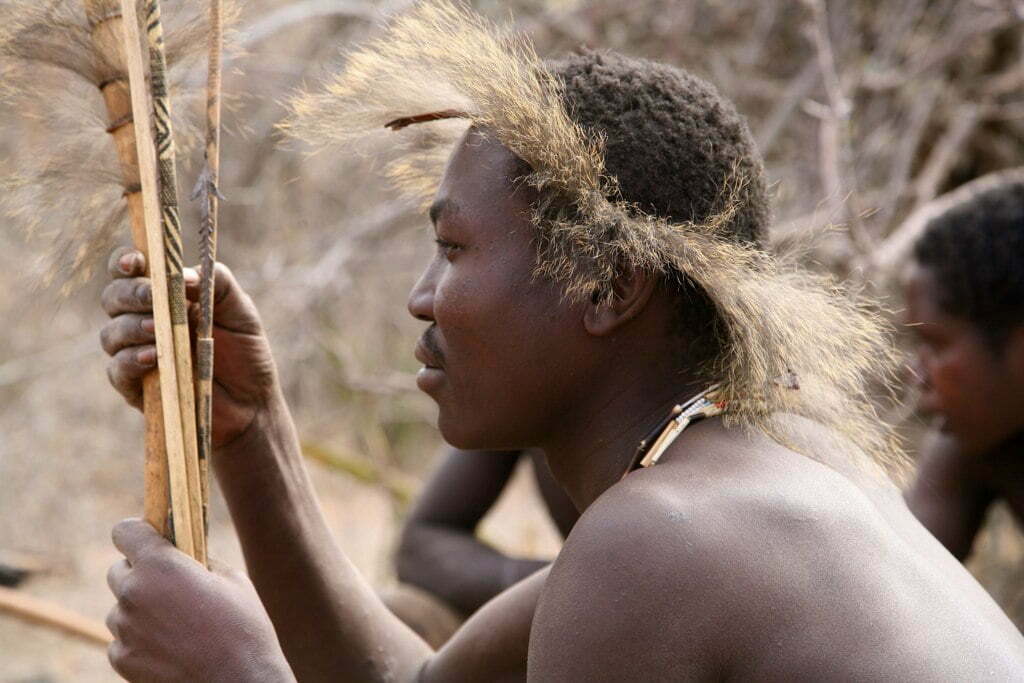 The 8 days combine Cultural Tour  with  Tanzania safari package. Begins at Arusha and includes Four   of the top parks in Tanzania: Serengeti Park, Lake …

Verified
Amazing safari Super experience, everybody helpful and super nice. It feels like a family going into the wild. The driver knows where are the animals and he can spot them while driving safe. Good team and the places where we slept were wonderful, camping in ngorongoro and Serengeti is definitly something else. Even though it is a 5 Days tour It goes super fast. I recomend It 100% Asante sana!

Verified
Great experience Focus in Africa est une agence sérieuse pour effectuer son safari. Nelson est très professionnel et m'a donné tous les détails pour que le safari se passe au mieux. Prise en charge dès l'arrivée à Arusha, j'ai dormi dans l'hostel de Nelson au Lionsgate avant d'entamer le safari le lendemain. Habib notre guide est très professionnel avec de bons yeux pour observer certains big divers cachés au loin. Notre cuisiner était également au top. Je recommande Focus in Africa pour vos safaris.

Verified
Amazing safari experience! Onze safari was werkelijk geweldig! Nelson heeft alls voor ons geregeld naar onze wensen. Wij zijn keurig op tijd opgehaald van het vliegveld en zijn eerst gebracht naar het hostel. Een warme welkom en aardige kok die voor ons ook een gids heeft geregeld om het cetrum van Arusha te bezoeken, bezoek de mooie kleurrijke lokale markten en tanzanite museum bijvoorbeeld. Niet te vergeten de gegrilde mais met lime en chilipoeder😋 Wij hebben een 4 daagse safari geboekt, waarbij we eerst naar Tarangire zijn geweest, daarna Serengeti 2 dagen en tot slot Ngorogoro krater, onze gids Mozes was zeer ervaren en vertelde veel over de dieren als natuurgebieden. Hij had 'eagle eyes' waardoor we uiteindelijk meer dan de big 5 hebben gezien😊. Onze groep (7 personen) was ook zeer divers waardoor het heel gezellig was. Onze wens was onder andere dat we ipv tenten in lodges wilde blijven. Nelson heeft het perfect geregeld, we voelden ons net in een 4 sterren verblijf midden in de prachtige natuurgebieden! Vooral Seronera en Rhino lodges waren onze favorieten 😍 Onze lunches waren lekker en goed vullend gemaakt door kok van onze safari. Het avondeten in de lodges waren van hotelkwaliteit👌🏼Het was ook fijn dat er altijd (gekoelde) water aanwezig was in onze auto. We willen Nelson en zijn crew nogmaals bedanken voor alles. Maak je dus geen zorgen als je via Focus on Africa boekt, regel alleen je vlucht naar Arusha en Nelson haalt je op en brengt je ook weer naar het vliegveld. Hakuna Matata, zero stress👏🏼

Verified
Unforgettable safzri The safari with Focus in Africa was the highlight of my trip in Tanzania. Everything was perfectly planned and very well organized. I did a 4 days safari, exploring Tarangire, Serengeti and Ngorongoro and we made the most of every single day from sunrise to sunset. The driver, Ariel, knows a lot of African wildlife and we saw many animals thanks to his knowledges. All the team, Nelson and his family are very friendly, reliable and serious so that we can have a memorable trip. can only recommend to travel with Focus in Africa. Asante Sana !
Johannes von Simons
2022-02-17
Verified
Great Kili 7 day hike with super team, excellent food and very friendly & helpful guides We did a Kilimanjaro tour with Focus in Africa, and our guide was Emanuel, assistant guide Gadil, and cook Peter. We (Claire and Johannes) really liked everything, from the preparatory talk with Emanuel on the day before the tour, the fact that they also had women porters, the excellent level of service everybody in the team was providing, the outstanding cuisine of Peter (how did he do it?!? Secret miracle cooking device or what? ;-), the flora and fauna explanations of both Emanuel and Gadil during the hiking, the willingness to regularly sit down with us and explain, plan and organize the next steps and days, the help-when-needed-but-also-let-us-explore-our-borders-ourselves... so we were really happy to have booked with Focus in Africa! And we would recommend other tourists to also do seven days, not six. You pay a little more obviously, but it was the perfect mix for us between experiencing the nature, having a demanding-but-not-exhausting physical effort every day, and being proud of ourselves at the end. 6 out of 5 stars 😉

Verified
Wonderful Experience I went to Tarangire and Ngorongoro with Focus in Africa and had a really wonderful trip. The whole trip was professionally organised with everything and I didn't face any issues. My safari guides were very friendly and helpful and the vehicle was great as well. Their camp site is beautiful and have good food. I would definitely recommend Focus in Africa and would not think twice before booking with them

Verified
4 Days Safari Great experience! We went on a 4 day Safari trip, organized by Nelson and Ayubu was our super fun Guide. Peta, also called the food engineer made our breakfast, lunches and Diner. Everything was well planned and the food was just the best. Especially the fresh bread and the different flavors of soup. The tents where also an adventure. I loved this experience! Thank you all for making it possible.
Verified
Big 5 seen. Big experience lived! All was incredible. Super nice experience. Nelson organised all perfectly. The driver Abby and the chef Pita did their best to make us have the best experience we could.

Verified
Amazing experience I've made the a 4 days safari with Focus in Africa. The experience was amazing, we saw a lot of animals during the four days. We went to Ngorongonro crater, serengeti and also tarangire. Bryson my guide was very good, we saw a lot of animals thanks to him. We had also a cooker during the trip. It was a very good safari.I've made also the kilimandjaro climbing with focus in africa with the guide Babalu. Babalu was amazing with us. Always taking care of us and asking if we were doing well. We made the marangu road. We had porters and cooker during the trip. Everybody was very very nice with us.I highly recommend FOCUS IN AFRICA. Also the prices are very correct. I compared with a lot of different companies here in Arusha and they were the less expensive ! So for the price and also the experience I highly recommend them.Thank you again

Verified
Cool atmosphere and guide 4 days Safari with Focus in Africa was an interesting adventure for us . Especially cool and big thanks for meeting us from the airport and accommodation in the hostel the day before and day after .Big thanks to our guide George for all this 4 days -he did his best, tried to show as much as possible.But the other side of the trip - food. All meals were included in our safari , so we didn't take any snacks with us and it was not possible to take smth from the restaurant, we tried it the first day in Arusha( not camp dinner) and got stomach poisoning.. First day we had good , balanced meals , but ijtger 3 days was always rice and meat for lunch and dinner . If the cuisine had been more thoughtful, I'd put all stars